english
русский
Service, repair and modernization of large tankers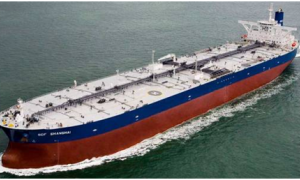 ERNC Ltd took part in service, modernization and repairs of radionavigation and communication appliances installed onboard biggest tankers (called VLCC – very large crude oil carrier) operated by PAO "Sovcomflot" – Number One tanker operator here in Russia. Their names are VLCC Svet and VLCC SCF Shanghai and cargo capacity is more than 350 000 metric tons each.
Modernization of all radars (X-Band and S-Band), both ECDISes were done, both sensitive elements (gyrospheres) of gyrocompasses were exchanged by new ones. All certain GMDSS testing and annual checking were performed.
All jobs were done whilst vessels' stay in drydock at Zhoushan (China).
Comments
---
---