english
русский
Safety first (2020)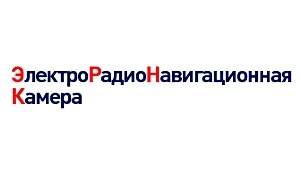 ERNC Ltd. is working to make sure that we continue to deliver for you our support, despite the challenges of the COVID-19 crisis.
Our office remains 24/7 fully remotely operational and all our colleagues are ready to support you giving certain verbal consultancy to help keeping your vessels and business running.

Safety first

Our first concern in these times, must be the health and welfare of our employees, customers and their families and loved ones. Therefore, we will always implement and comply with the most up to date recommendations from the relevant authorities.

Service delivery is uninterrupted – in person or remote

Throughout the Russian Federation, our operations remain uninterrupted and we are continuing to deliver our services. Your local contacts are still on the job and ERNC local office in Novorossiysk is still reachable.
Let us remind you that ERNC was appointed as a service supplier engaged in the servicing and testing of GMDSS equipment and voyage data recorders (VDR) manufactured by AMI, SIRM UK (ex-BROADGATE), CONSILIUM, FURUNO, HEADWAY, HIGHLANDER, JRC, KELVIN HUGHES, OROLIA (ex-NETWAVE and RUTTER), MARIS, SPERRY, DANELEC by following classification societies: ABS, BV, DNV-GL, LLOYD'S REGISTER, NIPPON KAIJI KYOKAY, RINA and Russian Register of Shipping (RMRS).

For our valued Customers, who already have concluded SBM Contracts with us, all verbal consultancy will be free of charge.
For all the rest Customers, these services can be arranged at very reasonable price, please call:

General
Tel. +7 8617 761090, Fax +7 8617 761089
Mob. +7 988 7625179
E-Mail: ernc@ernc.ru, yatchenko@ernc.ru

Technical
Tel. +7 8617 761092, Fax +7 8617 761089
Mob. +7 988 7626455
E-Mail: ernc@ernc.ru, technical@ernc.ru

Marketing
Tel. +7 8617 761091, Fax +7 8617 761089
Mob. +7 988 7624169
E-Mail: ernc@ernc.ru, s.vasilyev@ernc.ru

Charts and nautical publications, electronic charts
Tel. +7 8617 761096, Fax +7 8617 761089
Mob. +7 918 3143417
E-Mail: ernc@ernc.ru, charts@ernc.ru


Comments
---
---